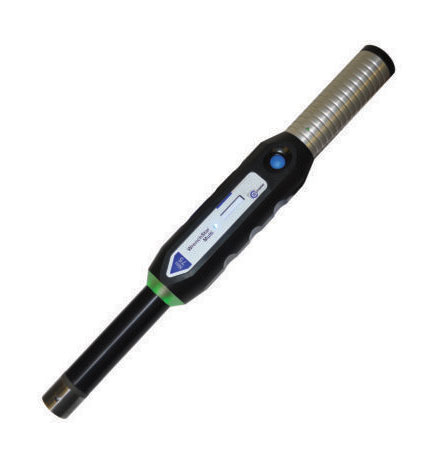 WrenchStar Multi Torque Wrench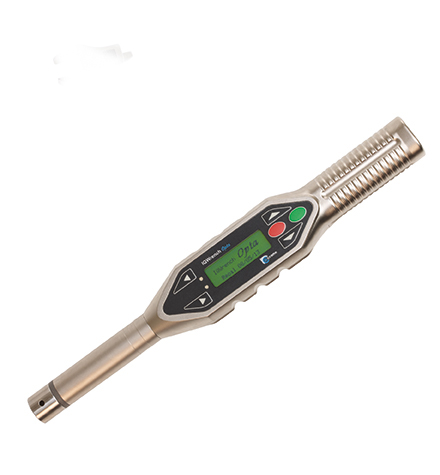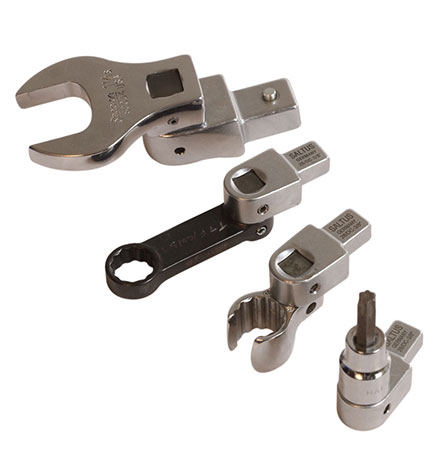 The WrenchStar Multi digital torque wrench is perfect for users who require Torque and Angle data digitally recording and a reliable, versatile and robust torque wrench. 
 
The wrench has a clear OLED display screen to view the current task information, combined with a 360° Light Ring that is completely visible at any angle plus a vibration alert to indicate results.
 
The WrenchStar Multi works in combination with our revolutionary IQVu Torque Data Collector or our TCI Lineside Controller via either an RF wireless connection or via a cable. Together, they are a perfect solution to accurately measure and tighten critical fasteners to your preset torque specifications.
 
For versatility, if the digital torque wrench goes out of range of its paired controller, it can continue to collect data with storage for up to 200 readings, allowing you to work offline. Once back in range, the WrenchStar Multi then automatically connects to the IQVu or TCI and communicates the data.
Key Features
A 360 light ring displaying the colour status of readings and vibration alert

Can be used wirelessly (RF) or with a cable option

Quick change battery pack for extended shift time use – Chargeable internally & externally

Interchangeable heads with ID for auto length compensation

A small OLED display that is clear and bright

Capable of recording up to 200 readings offline before having to return to the data collector

Compatible with the most advanced data collector the IQVu and our TCI lineside controller
Built on the success of the original IQWrench, the IQWrench2 Opta combines all of the features of a high specification digital torque wrench with a torque data collector system in one ergonomic, versatile and incredibly powerful package.
 
The IQWrench2 electronic torque wrench has highly sophisticated software which can be upgraded at any time, increasing flexibility. The IQWrench2 can be configured to fulfil the customer's needs from a basic tool to an advanced data collection system incorporating RF data transfer and barcode scanning.
 
The rugged construction of this powerful torque tool ensures it stands up to the demands of today's harsh production environments.
 
The IQWrench2 also has a wide selection of quick release interchangeable heads. The heads can come with automatic digital identification which also adjusts the torque readings automatically.
Key Features
Torque Range 0.5 to 1500Nm

Class leading accurate torque and angle measurement technology

Automatic detection of fastener "move-on" for reduced operator influence

Interchangeable head attachments with automatic digital identification and calibration adjustment

Robust construction designed for the production environment

Multiple communication protocol options via wireless communications

Integral bar code reader option available
Crane Electronics can also offer a number of interchangeable torque wrench heads for our range of torque wrenches. These are perfect for applications that require quick, efficient and repetitive head changes for wrench operation.
 
The torque wrench heads can be supplied as standalone heads or they can be supplied with an ID chip installed. This allows the heads to communicate with our series of torque wrenches.
 
The ID chip allows the wrench to automatically adjust its torque readings, accommodating for the size and length of the particular attached head, making it quick and easy to swap between jobs and giving complete peace of mind for the customer.
Key Features
Multiple sizes and head fittings available

Optimised for the IQWrench and WrenchStar Multi

Optional ID chip available for automatic wrench recognition