About Us
Wesco Production Tools Ltd. is an industrial tools and accessories supplier with two facilities (Burnaby, BC & Ajax, ON). Wesco is a key supplier to a number of automotive assembly facilities and has played a significant role in the industry for more than 40 years. Wesco Production Tools Ltd. has over 30 employees at our Ajax facility, with Electronic Engineers, Technical Application Specialists, Certified Quality Auditors, and Calibration Specialists on staff.
Our mission is to provide our valued customers with a complete solution.
Wesco is proud to offer the following products & solutions:
World-leading ergonomic torque controlled tools
Technical leaders in high capability tooling
Complete assembly auditing and SPC solutions
A complete selection of top quality industrial tools
Complete inventory management solutions
Complete air supply solutions, from single point lubricators to spiral hoses
A complete inventory of quality socket extensions and bits
Complete selection of superior quality balancers and hoists
Company Profile
The executive management at Wesco Production Tools has recognized that the assembly industry has evolved significantly in recent years. Our customers require cost effective solutions to multifaceted issues. The days of simply marketing tools no longer exists. In response to the industry's paradigm shift, Wesco has adopted an "Advanced Assembly Solutions Team" philosophy to bring together a broad range of technical capabilities that employ some of the most experienced and innovative people in the industry. The Solutions Team works closely with our customers and their challenges in order to provide the most cost effective, efficient and innovative solutions. Our "Advanced Assembly Solutions Team" offers:
Preventative Maintenance Programs
Quality Audits
Custom Application and Tooling Solutions
Joint Dynamics and Torque Analysis
Calibration/Validations
Tool Management Programs
Training
Plant Air and Electrical Studies
Pilot Project Consultation and Support
Ergonomic Consulting
Process Efficiency Studies
Torque Auditing Programs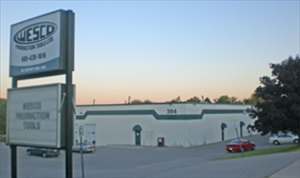 Facility
Wesco has a state-of-the-art repair facility employing 10 qualified factory trained technicians. Wesco also has a Guide 25 compliant Calibration Laboratory. Wesco has a NIST traceable lab and pursuing ISO17025. We employ a strategic and comprehensive training regimen for our staff and valued customers.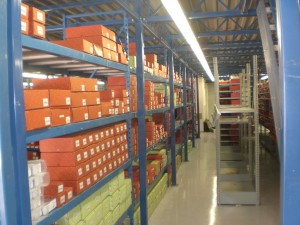 Inventory
Wesco warehouses over 5 million dollars in assembly tools, parts and accessories. Wesco is the exclusive Canadian representative for industry leading products such as URYU Air & Electric Tools, Wespro Air & Electric Tools, Crane Electronics, Endo Balancers & Hoists and NAC sockets.
Repair Shop
Wesco Production Tools is the only certified and factory trained repair facility in Canada for Uryu, Crane, Endo, Wespro, Sturtevant Richmont and AcraDyne. Employing 10 highly skilled technicians, we offer the best quality of service with our 72 hour standard turn around.
Calibration Lab
Wesco has a NIST traceable lab and pursuing ISO17025. Currently, all calibrations are performed in accordance with Wesco Production Tools Ltd. procedure QAIRA9 using equipment calibrated at an independent ISO17025 certified Laboratory.
Training
Wesco employs a comprehensive training regimen for not only our own staff, but our distributors and end users too. We have put on numerous 'lunch & learn' sessions at customers' shops as well as larger training sessions at our Ajax facility.