Nagahori Industry Co.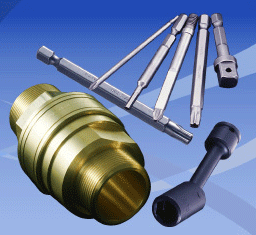 Nagahori Industry Co. Ltd. is a leading manufacturer of quick couplings, impact sockets and screwdriver bits. The "NAC" brand products' highest quality has been proven by our lengthy experience, and will improve your works of piping connection or screw/bolt tightening.
Nagahori Product Offering
Quick Couplings
Screwdriver Bits
Impact Sockets
TORX Tools
Impact Sockets
The impact socket is used with a impact wrench and a power tool to tighten bolts and nuts. Nagahori's quality impact sockets have been used in various assembly lines, and have received a thick confidence from the customers for the durability and our lengthy experience.
---